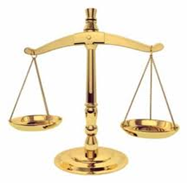 We believe you can find that a firm such as ours has the experience of working with businesses in your sector and understand the nature of your business. That we would be able to offer advice and explanations in clear, plain language not legal talk. We are well qualified and have long been issued our certificates of... read more[..+..]
Welcome to Victory Chambers
" We are poised to deliver our services with the utmost diligence, in an impeccable manner and with the highest standards. "

- Victory Chambers.
OUR OBJECTIVES
- To make available our services efficiently and satisfactorily.
- To influence positively our industry of practice.
- To advance development and growth in our Industry of Practice.
- To impact our human capital and society at large towards the enhancement of their abilities and capabilities.